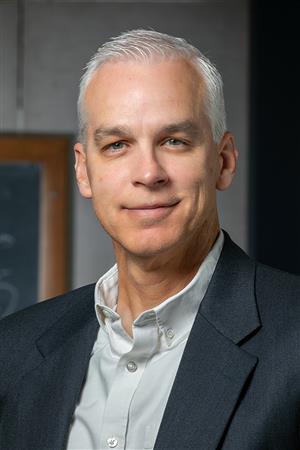 Education
J.D., Loyola Law School, Chicago Illinois
B.S., Pre-Law, University of Illinois, Urbana-Champaign
Biography
Dominic Saebeler is the Senior Associate Director with the Information Trust Institute in The Grainger College of Engineering at the University of Illinois at Urbana-Champaign.
Dominic is responsible for a range of activities including: Strategic Planning, Senior Administrative Functions, Business Development for Research, Training and Professional Education Projects, and External & Internal Industry Stakeholder Engagements.
Dominic researches, writes and advises on critical infrastructure protection and cybersecurity strategies while collaborating with industry stakeholders, organizations and government entities. He has drafted legislation and advised Illinois legislators on substantive topics related to data privacy, protection and cyber security matters. He has also presented at numerous energy industry forums and conferences on cyber related topics including the evolving role of Public Utility Commission in regulating, promoting and supporting optimal utility security postures while balancing compliance versus risk-based mitigation approaches to addressing cyber threats to critical infrastructure. He has designed and facilitated multiple utility focused exercises in Illinois, utilizing cyber-attack - event driven scenarios to challenge participants on the effectiveness of their communications and responsiveness plans.
Prior to joining ITI, Dominic held a variety of roles including: as General Counsel, Chief Information Officer and Chief of IT Policy at the State of Illinois, and in several private sector roles focused on security, technology, law and business consulting. He was recently the first Director of Cybersecurity and Risk Management at the Illinois Commerce Commission, where he spent three years creating an office focused on strategic assessment of critical infrastructure utility preparedness for evolving cyber risk.
Dominic is an Illinois attorney and an adjunct lecturer at UIS where he teaches a Business Administration class "Managing Cybersecurity" that focuses on preparing business students to address increasing cyber risk impacts to business decisions and risk management.
Research Interests
How cyber risk impacts business decision making
Supply chain cyber risk and critical infrastructure protection
Privacy and information protection
Role of regulators in cybersecurity policy and compliance
Cyber risk education and exercise design and facilitation
Recent Courses Taught
ENG 198 CYB - Introduction to Cybersecurity
IS 199 - Intro to Managng Cybersecurity