Illinois-led critical infrastructure center to celebrate official launch with kickoff event
The vast majority of critical infrastructure, vital to the nation's security, is owned and operated by private entities. At the same time, the infrastructure is increasingly at risk from cyber attacks and complications that arise from aging components and the interdependence of the cyber and physical entities that make up these systems.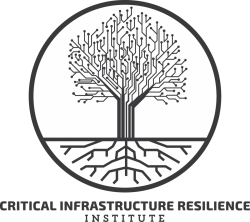 The Critical Infrastructure Resilience Institute (CIRI), a
Department of Homeland Security Science and Technology (DHS S&T)
Center of Excellence (COE), is developing new technologies and investigating business approaches to improve the security and resiliency of critical infrastructure. Made possible by a competitive 5-year, up-to-$20 million grant from S&T, CIRI will also help facilitate the private-public partnerships that are necessary to protect these systems. With its grant, S&T is charging CIRI to be a national thought leader and hub for impactful research in the critical infrastructure resilience space.
The University of Illinois will officially launch the Institute at a kickoff event on April 12 on the Illinois campus. The event will feature remarks by Deputy Assistant Secretary of the DHS Office of Infrastructure Protection Bob Kolasky, the Director of the Office of University Programs in the Science and Technology Directorate Dr. Matthew Clark, University of Illinois President Timothy Killeen, and other DHS and University officials. The public ceremony will begin at 8:30 am in 3002 Electrical and Computer Engineering Building on the Illinois campus.
CIRI has a vital role to play in helping to strengthen, secure, and instill resiliency in the critical infrastructures that our society depends upon to function, said S&T Deputy Under Secretary Dr. Robert Griffin.
CIRI is a consortium of 16 universities, national laboratories and private companies that is conducting results-oriented research, transitioning tools and technologies to the marketplace, and educating and developing a resilience-oriented workforce, all of which aim to enhance the resiliency and security of the nation's critical infrastructures. These interconnected and interdependent infrastructures include multi-modal transportation, telecommunications, emergency services, and manufacturing systems, among others.
As it pursues its mission, CIRI will:
Develop assessment and analysis tools to identify and model vulnerabilities and critical interdependencies between and among critical infrastructure sectors;
Investigate mechanisms that will help create the business case for investment in security and resilience;
Recommend policy options that will inform the regulatory and standards-setting environment to improve resilience;
Develop, test, and deploy tools and technologies needed to strengthen the security and resilience of the critical infrastructure, with an emphasis on cyber systems, which represent both a threat and solution to critical infrastructure resilience.
Critical infrastructure systems are susceptible to catastrophic interruptions, whether it's from natural or malicious causes, said David M. Nicol, CIRI Principal Investigator and Chief Scientist and Director of the Information Trust Institute. Our goal is to address the systematic challenges we face in making sure that infrastructures that modern life depends on continue to work, even in the face of disruptions.
The Institute brings together an interdisciplinary group of engineers, lawyers, business experts and others who aim to quickly deliver solutions to the field. CIRI is working with companies such as Honeywell, Siemens and others to identify challenges and transition new ideas to the marketplace.
Our approach for CIRI is to provide the vision and leadership that will bring together the many stakeholders that own, operate, assess, and respond to our critical infrastructure and find solutions for improving the resilience of our society to intended and unintended disruption, said Jeff Binder, Director of CIRI and the Applied Research Institute at Illinois.
For more information, please visit ciri.illinois.edu. Or watch our video here.
ITI in the News