ECE student named top performer in ComEd UX Challenge
Commonwealth Edison Company (ComEd), the largest electric utility company in Illinois, hosted a challenge for college students across the world, asking them to design a concept for an engaging website portal or app for solar customers.
Under the leadership of Mulumba Prosper Panumpabi, ITI Power Research Engineer, ECE ILLINOIS senior Tyler Liam Graham created a concept that placed in the top 15% of submissions, earning him a small cash prize.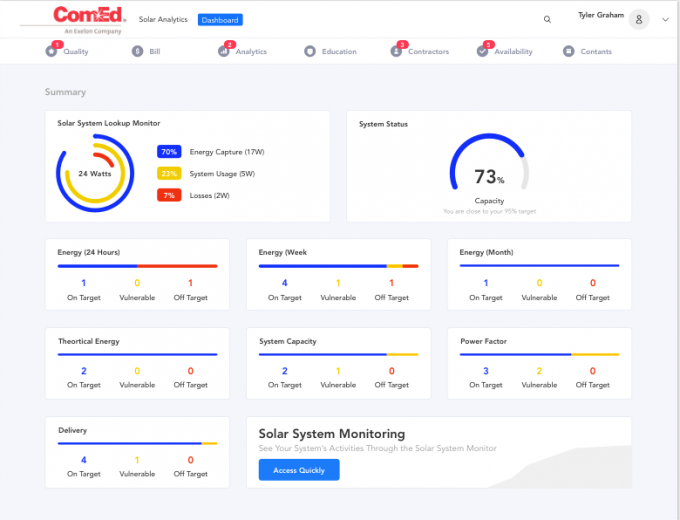 Currently, solar users enlist the services of third-party platforms to view relevant account information, track credits, and check performance data for their rooftop solar systems. This leaves customers empty-handed with understanding the significance of how all those components fit together. As one of the nation's leading electric delivery service companies, ComEd strives to clearly communicate with their customers to ensure that they understand how solar power directly affects their energy consumption and monthly bill. That's why the company created this year's challenge, harnessing the creativity of students.